ESSENTIAL TRAINING FOR TRUCKING COMPANIES & SERVICE PROVIDERS!
Are you planning to start a trucking business but don't know how to meet the regulatory requirements? Do you want to avoid common mistakes that can lead to costly fines, penalties, or even business failure? Then our Trucking New Entrant Audit Course is the perfect solution for you!
This comprehensive online course covers everything you need to know to pass the new entrant safety audit by the Federal Motor Carrier Safety Administration (FMCSA) and operate your trucking business safely and efficiently. You will learn about:
- FMCSA regulations and how they apply to new entrants
- Recordkeeping and documentation requirements
- Driver qualification and safety training standards
- Vehicle maintenance and inspection rules
- Hours of service and electronic logging device (ELD) compliance
- Hazardous materials transportation rules (if applicable)
- Audit preparation and response strategies
- Tips for reducing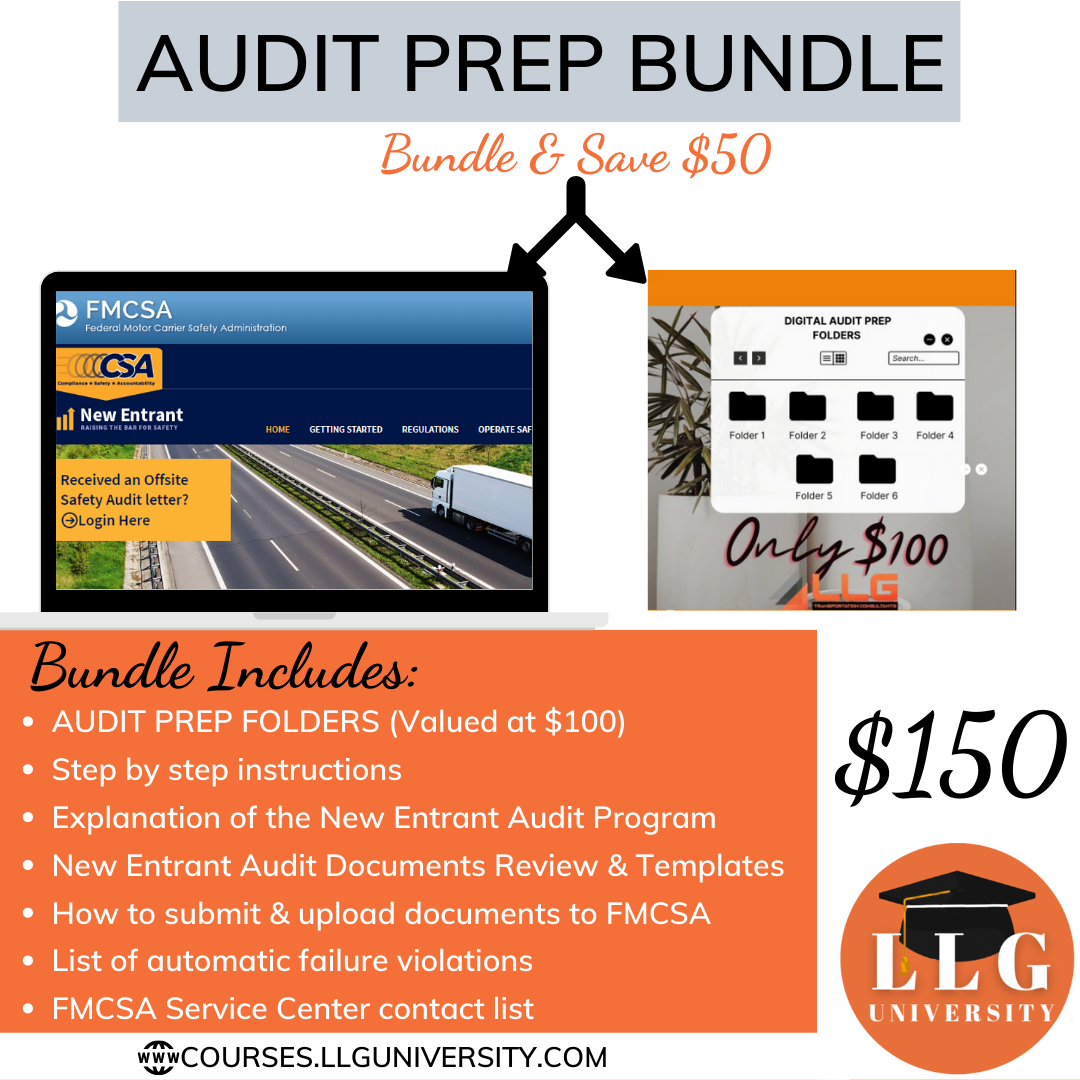 Learn how to prepare for your New Entrant Audit! 100% Passing Rate!
This course includes the DOT Audit Prep Folder Templates to make creating & uploading your documents easier. Enjoy unlimited access to the the course! No expiration!
Available in days

days after you enroll

FMCSA New Entrant Audit